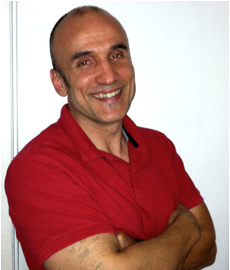 Rudi Marashlian
Lead Trainer
Rudi is a true veteran of the health and fitness industry. His career spans three decades and includes (very briefly):
Playing rugby league football at a professional level
Managing large-scale fitness clubs in Sydney in the eighties
Teaching athletics to school children
Pioneering personal training in Sydney
Owning Mosman Gym and educating members on the importance of strength training throughout the nineties
Training fitness professionals in affiliation with Australian Fitness Network
Delivering over 50,000 hours of personal training sessions to people around the world
Successfully competing as a natural bodybuilder
Authoring two important fitness education books – Fit Lean Healthy, 8 Simple Steps and How to Win at the Gym
Rudi is an American College of Sports Medicine certified Exercise Physiologist, holds an Exercise is Medicine Level 2 Certificate and graduated from the first Exercise Science course at the University of New South Wales, Australia. He continually supplements his fitness education with accredited workshops and courses throughout the year.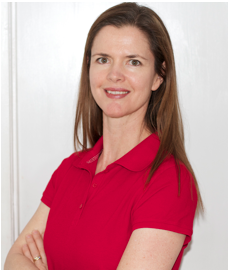 Tracey Marashlian
Expert Personal Trainer
Tracey is an American College of Sports Medicine Certified Personal Trainer with continuing education credits in kettle bell coaching, functional training, weight lifting, athletic conditioning and corrective programming. Together with Rudi, she has lived and breathed fitness for over 20 years starting with co-owning and running the one-of-a-kind personal fitness gym (Mosman Gym) in Sydney for ten years then establishing Go Fit Now (Los Angeles), a well-known and respected personal training service for discerning people who want a lot more than just being told what to do "Biggest Loser" style.
With a multi-disciplined athletic background – track and field, swimming, gymnastics, figure skating – Tracey undertstands the discipline needed to ensure results and has helped many people improve their lives and health using the Go Fit Now system of intelligent fitness coaching. She has worked extensively with children and specializes in empowering women through strength to increase their confidence and independence.
"Each person has a different body, each person has different needs, strengths and weaknesses both physically and mentally. It's logical, then, that each person needs their own fitness program, tailored to them. Creating highly personal workouts is what makes fitness coaching so worthwhile and fun. Get that right and the client wins are phenomenal – you can't beat that!"
Manifa Hovsepian
Expert Personal Trainer
Manifa holds a Bachelor of Science degree in kinesiology from Cal State University, Northridge so you can be assured she knows what she's doing when it comes to designing programs and training clients. Her specialty certifications include Neuromuscular Stretching, Optimum Performance Training for Seniors, Youth, and Prenatal Women.
Extensive experience working hand-in-hand with physical therapists in an out-patient rehabilitation environment means she is able to effectively help you overcome past injuries and move on to having a strong, healthy and fit body. She has ample experience helping people overcome low back pain, knee and shoulder pain. Add that to her ability to progress a client safely from stabilization training through strength and into power training all with perfect form and technique and you have an intelligent trainer par excellence.
Our clients love Manifa's stretching sessions and her coaching style, which is friendly, encouraging but firm. Her warm personality makes training fun and her experience means she can step up the intensity and bring it back down as needed.