Wouldn't it be great to find a place on the internet where you knew you were getting the real truth about fitness and exercise?
The problem with most well-known fitness websites is that they aren't run by real fitness professionals, they're run by real marketing pros who have figured out that fitness and, especially, "weight loss" is a HUGE market and that the average person will pretty much buy anything to get skinnier or build some muscle.
The real fitness professionals of the world are busy working in real life, helping real people get fit. They don't have the time (or the interest) to run slick websites selling dubious products. They are interested in helping people improve their lives and change their shape through fitness.
According to the International Health and Fitness Association, IDEA Fitness: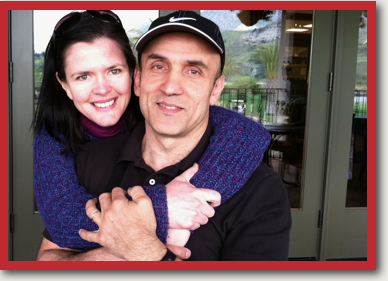 75 % of people who exercise are not getting results they want
25 % are getting results
90% of those use a trainer
At some point 70% of Americans start an exercise program
80% will quit within 3 months
More importantly, 80% of all gym memberships are never used
But 85% of individuals who have a trainer keep their gym schedule
Gofitnow.com is a site run by real personal trainers, Rudi and Tracey Marashlian. Here you will get information about gofitnow personal training, our philosophy and access to science-based articles about exercise, food and fitness. We also share fitness products we recommend and trust.
We want you to join us. Learn how to take charge of your body to get more out of life, feel amazing, look amazing and know your gains are long-term and not from some quick-fix quackery or fad diet.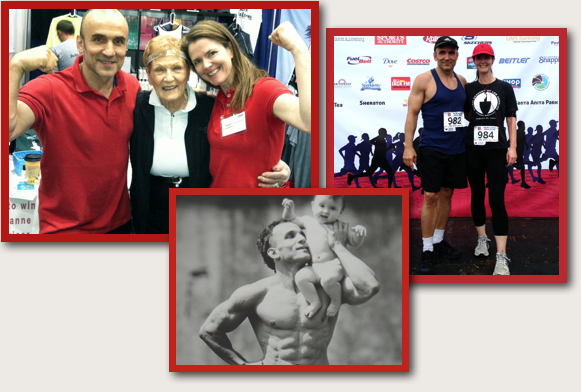 Our Offerings:
Unparalleled Orientation to Fitness – 4 hours that literally change  lives by giving 100% workable techniques, weight loss and fitness truths to empower you and propel you in the right direction based on the personal goals you have for your body. (By appointment only, call 818-516-5618)
Quality Personal Training and Private Training – using methods developed over three decades and based on up-to-date exercise science. Our trainers are certified, insured and experienced. All programs are overseen by Rudi, our Master Trainer to ensure quality and results.
Online Fitness Consultations – no matter where you are in the world, you can get our help. We will first establish your exact current physical condition, what resources you have available to you and determine your goals before designing an exercise program to fit your needs perfectly.
News and Articles – stay informed with trustworthy, gimmick-free information about health and fitness from our Blog.
Workouts and Exercise Demonstrations – we share many "how-to" videos via our You Tube channel and encourage you to take advantage of these as you choose.
Fitness Books – Rudi authored Fit Lean Healthy, 8 Simple Steps to help get people on the right path to achieving long-term health, fitness and vitality. It's essentially a workbook that takes you step-by-step to a fitter, stronger and leaner you. He is working on a much-asked-for book tentatively titled, How to Use the Gym, for the multitude of people who  joined a gym but don't know what to do next.
Products – we have hand-selected a few items that we recommend to people so you don't have to go searching all over the internet (and possibly getting sub-standard versions) to find them. (coming soon)
It takes commitment and a strong belief in your values to raise three children and keep a marriage alive for over twenty years. It's the same commitment we have for helping people win at life with proven, science-based exercise techniques. It's our passion and what has driven us professionally for more than two decades.

We want to share our fitness knowledge with you here at gofitnow.com, along with providing quality personal and partner training and making available select products so that you can join us in the campaign to…

Take Charge of Your Body!

Rudi and Tracey Marashlian