Personal Training La Crescenta, Tujunga and Sunland

People of La Crescenta, Sunland and Tujunga… Get ready to Go Fit Now and take charge of your body for real.
We specialize in turning back the clock to help you achieve a more youthful, attractive and better functioning body by designing a unique, tailor-made fitness program just for you. It doesn't matter what condition your body is in now, or how many failures you've experienced along the way. Our unique approach addresses your mind as well as your body to create a powerful recipe for success and earning us the reputation of delivering the best personal training in the La Crescenta, Tujunga and Sunland areas.
With expert attention to your strengths and weaknesses, we'll help you progress at the rate that's right for you and, by teaching you precise techniques to get the most out of every exercise, movement and workout, you can be sure to have full control over your body from here on out.
Whether your goal is to trim down, tone up, build muscle, prepare for an event or simply to feel better in your own skin, you can rest assured you will be getting the very best quality coaching – we've been dedicated fitness professionals for over 30 years and have helped many hundreds of people achieve their goals.
We believe everyone can improve their lives for the better and it's our mission to help people get and stay as healthy, fit and strong as possible with a combination of expert coaching and just the right amount of education so you really understand and can apply basic fitness truths.
You can access our services in person or online.
Getting started is easy and free with an initial consultation so you can get to know us, ask questions and find out more about what we do when we start working with you.
If you're ready to get started right away, just fill out the Go Fit Now Fitness Consultation Form. It will go directly to our lead trainer, Rudi Marashlian, who will contact you right away to set up your initial fitness consultation.
It takes commitment and a strong belief in your values to raise three children and keep a marriage alive for over twenty years. It's the same commitment we have for helping people win at life with proven, science-based exercise techniques. It's our passion and what has driven us professionally for more than two decades.

We want to share our fitness knowledge with you here at gofitnow.com, along with providing quality personal and partner training and making available select products so that you can join us in the campaign to…

Take Charge of Your Body!

Rudi and Tracey Marashlian

Book now for an initial fitness consultation with our Lead Trainer who will take the time to find out what you want to achieve then will go over the most up-to-date science-based solutions on how to realistically achieve your goals. You may do some exercises or a short fitness assessment and you will come away with quality information to help you make the right decisions. Just click the BOOK NOW button to pick the best time available for you and you'll be one step closer to really taking charge of your body.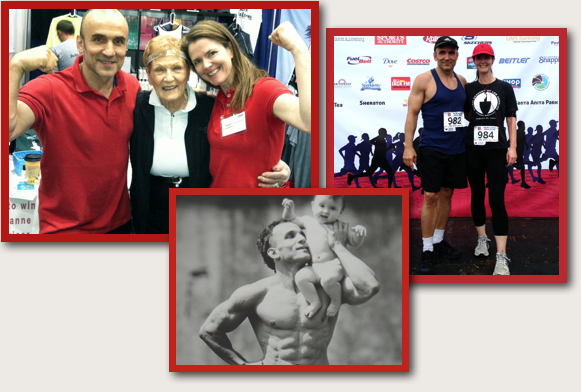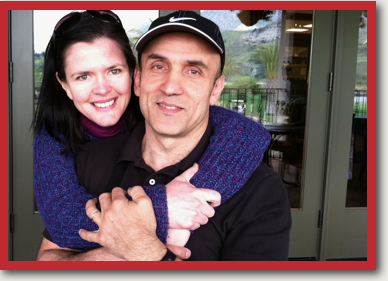 Don't Be Shy
Drop us a line any time and we'll be happy to answer any of your fitness questions.
EMAIL
Sign up now for a FREE 5-step action plan to kick start your new fit life
Just enter your email address to get your free fitness action plan sent directly to your in-box.
Note: We hate spam and promise to keep your email address safe.
People who exercise and are not getting the results they want
People who exercise and are getting the results they want
People who exercise and get results they want do so BECAUSE they have a trainer